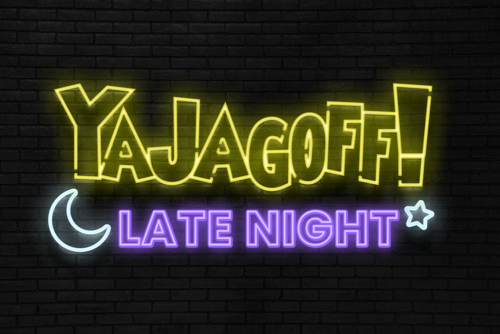 It's YaJagoff! Late Night on Q92.9 FM – a show that gives you a whole new view of the 'Burgh – complete with cocktails and snippet stories from across the region, delivered by the group's reporters –Monica on the Q, from Q92.9 FM Mornings, Tressa Glover and Marcus Cox – dubbed the "Jag Braggers."
YaJagoff! Late Night will offer upbeat news and views on everything from local music, events, to the unique Pittsburgh stories and interviews with the region's dynamos and do-gooders (with an occasional nod to the Jagoffs).
The phrase Ya Jagoff is a Pittsburghese phrase with 3 different interpretations: it can be someone has cut you off in traffic. It can be someone who simply scared the $#@% outta you. Or it can be a term of endearment such as, "How ya doin', Ya Jagoff?"
Watch the latest episodes of YaJagoff! Late Night below, and listen to their whole library of episodes on Spotify Podcasts, or wherever you get your podcasts!